Please contact us for more info and opportunities to participate.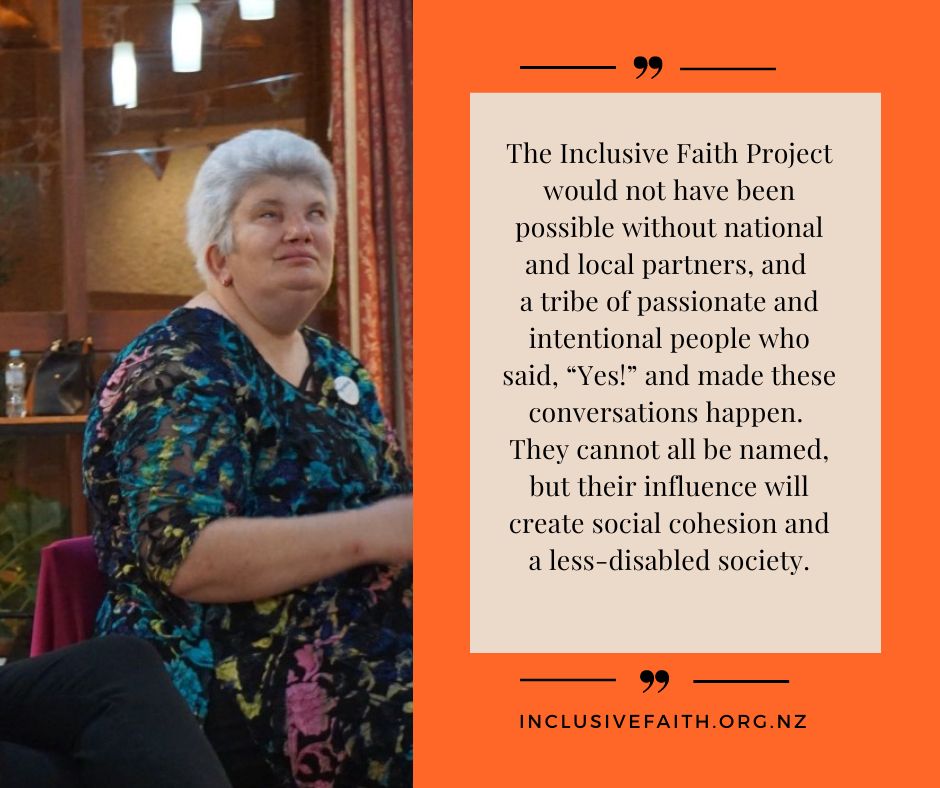 Alt Text – The image above shows the face of a participant at a regional co-design hui.
Text Says, "The Inclusive Faith Project would not have been possible without the national and local partners, and a tribe of passionate and intentional people who said, 'Yes!' and made these conversations happen. They cannot all be named, but their influence will create social cohesion and a less-disabled society."
Sign up for more information...